She Who Scrivens ... and Publishes (Being Your Own Queen of Creativity)
AT THE GLASTONBURY GODDESS CONFERENCE
July 31, 2021 to October 2021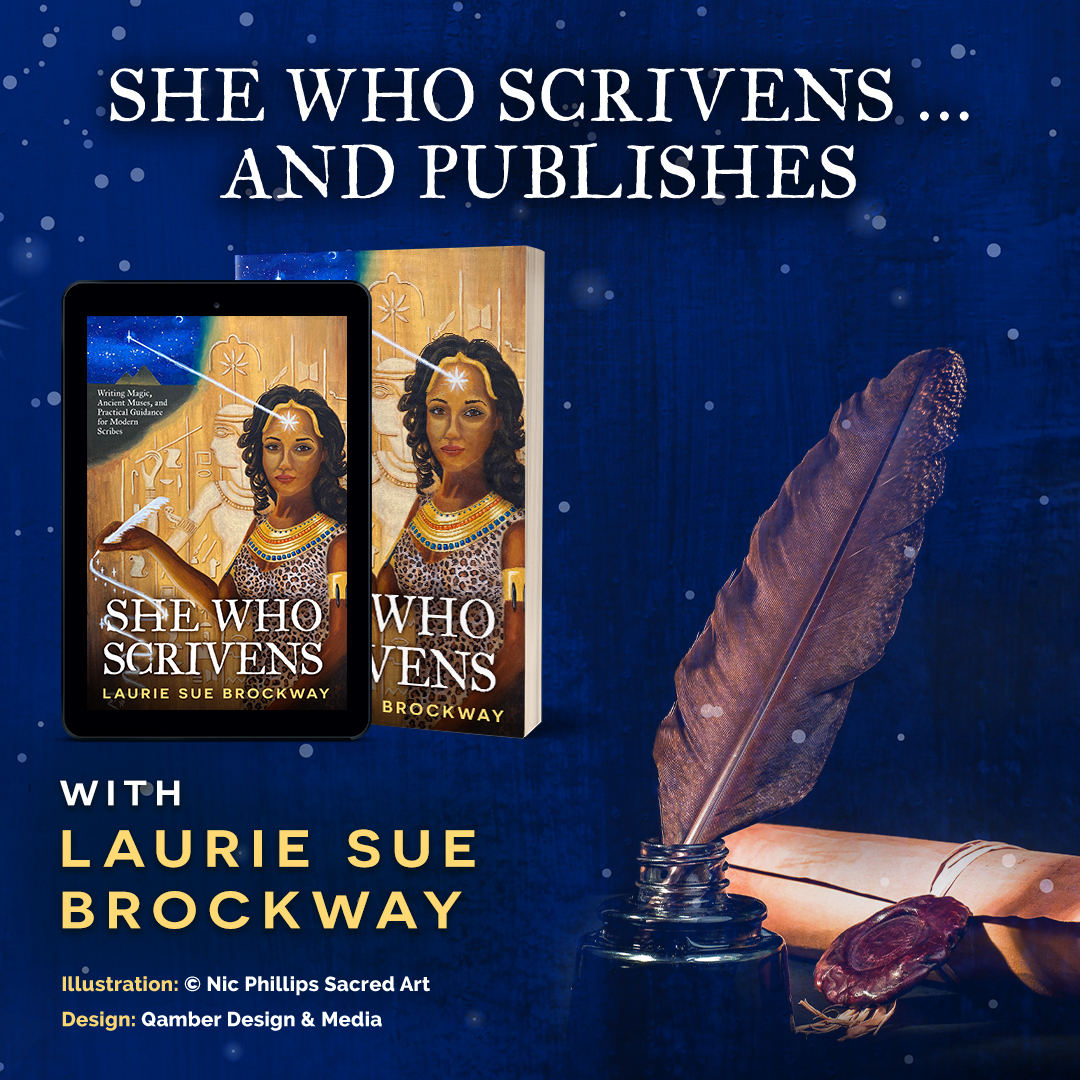 AT THE GLASTONBURY GODDESS CONFERENCE, July 31, 2021. Sign up here.

Has the Goddess been whispering in your ear and telling you it's time to channel Her wisdom and yours into written works? Do you want to find ways to put your teachings or training into workbooks and make them more widely available? Have you been thinking about writing a Goddess spirituality book or novel? Have you already written a book and have not found the right channels for getting it out in the world?
In this workshop, we will focus on writing as a sacred act of creativity and self-publishing as a way to own, distribute, and copyright the content you have worked so hard to develop. We will explore many ways to call in Divine Wisdom to start and finish your book, with special help from Seshat, the Egyptian Goddess of Writing, who is also known as "She Who Scrivens" and "She Who Writes." Always seen with a star upon her head, she connects us to the wisdom of all that is.
This journey will also include:
* Starting small, with articles and essays
* Using outlining and intention setting to organize your materials
* Research and honoring the sources of sacred knowledge via proper attribution and permission
* Insights into editing, art, photos, formatting, cover design, contracts, copyrights, and costs
* Self-publishing and distribution opportunities in the US, UK, and in other countries
* Blessing your book, picking the right launch date, and having a sacred book launch event.
She Who Scrivens...And Publishes
Will be taught by Laurie Sue at the Glastonbury Goddess Conference
IT'S A WONDERFUL CONFERENCE AVAILABLE ONLINE
July 2021