How to Write Unforgettable Weddings for Romance and Fiction Books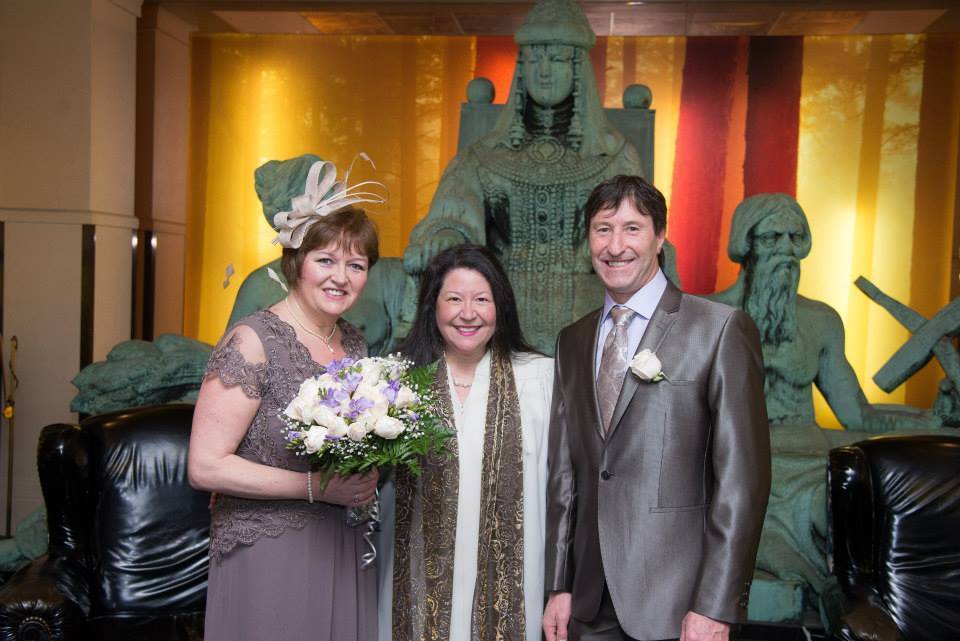 Romance readers love weddings. It began with Jane Austen and continues with Hallmark and in every genre in between. How can we, as writers, make weddings unforgettable and romantic? We can make them real and filled with details that make them come alive.
We've all been to weddings, and many of us have written weddings in our romance stories and novels, but have you ever wanted to expand your writing of the wedding scene to include more nuances and insights into the ceremony itself? And do you seek a more reality-based look at wedding stress―and drama―that can make the story more exciting?
As readers seek more diverse characters, it is helpful to be able to write about real weddings that reflect the spiritual and cultural values of the couple and their families. In this course, we will look at how to design contemporary fictional ceremonies for characters of all backgrounds, cultures, and faiths; and, how to research weddings of all kinds to fit your story.
This course will include:
Basic outline of a contemporary wedding ceremony and ideas for prayers, readings, and sharing the couple's love story as part of the wedding.

A run-down of the kinds of ceremonies your couples may have ― religious, non-religious contemporary, non-denominational, alternative, civil, new age, or highly cultural – and the cast of characters that may be involved (and can help you move your story along!).

Details, nuances, and rituals for a host of different cultures, such as what happens at a Hindu wedding, a Celtic ceremony, or a same-sex ceremony.

Writing wedding vows and creating scenes in which you can have your couples speak these words from the heart.

Insights into real family issues, dynamics, and conflict situations that can arise to make your fictional wedding more fascinating (there are a lot!).

Inspiration for the experience of the couple at the altar ― how they look at each other, what they say with their eyes, their words, and their body language.

Different kinds of venues in which to set a wedding ― from beaches and parks to castles and mansions, home weddings to big hotels, and houses of worship to romantic destinations.

Ideas for engagement stories and proposals.

You will have fun planning your fictional wedding as we look at different ways to bring your couples to the altar!
Each week will offer tips on different aspects of the wedding planning and ceremony and will also give you assignments for crafting your own wedding readings, vows, and love stories to tell as part of the wedding. We will have some fun research as well!
About the Instructor
Laurie Sue Brockway is an experienced, ordained wedding officiant. For more than 20 years she has presided over a multicultural wedding ministry based in New York and is widely recognized as an expert on interfaith, intercultural, and highly personalized nondenominational weddings.
She has been called upon by couples around the world for her assistance in complex spiritual and cultural issues, and to help guide families through the marriage process. She has married hundreds of couples in creative and loving ceremonies, in locales that range from parks to castles and every place in between. She is also called upon to create romantic ceremonies without a spiritual focus.
She has written extensively on love, romance, sex, and weddings. She is author or twenty-five books, including several contemporary romances written under a pen name. She loves to end her books with a wedding or a proposal.
Her nonfiction books include Your Interfaith Wedding, Your Hindu-Interfaith Wedding, Your Perfect Wedding Vows, Wedding Goddess, The Goddess Pages, and Soulmate Feng Shui. Her newest books, for writers, are She Who Scrivens and Seshat Journal.
Visit her at YourInterfaithWedding.com and RevLaurieSue.com.
Cost: $25 COFW, $30 RWA, $35 non-RWA