Marry Yourself, First
A Sacred Marriage Ceremony for One with Rev. Laurie Sue Brockway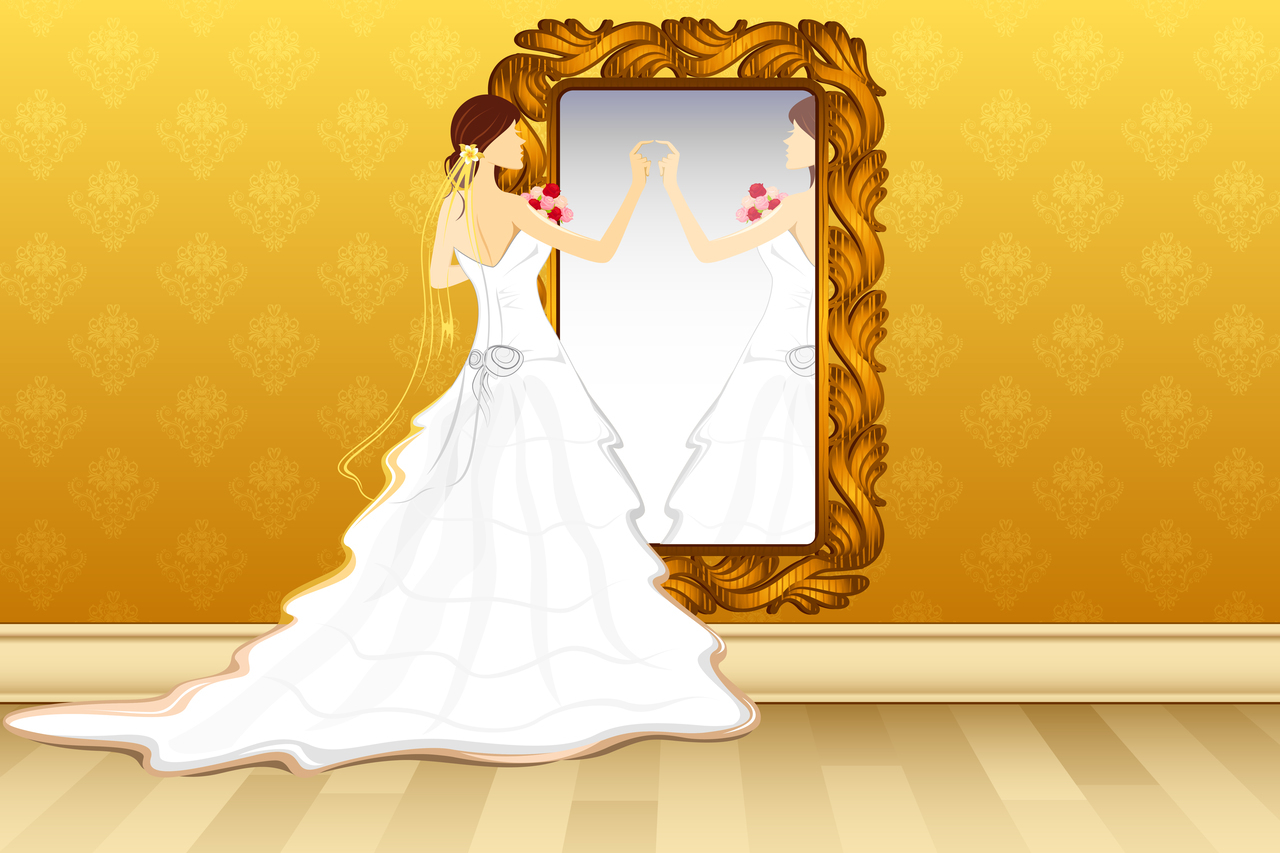 Love Yourself * Honor Yourself * Respect Yourself * Accept Yourself

Commit to Your Own Well-Being and Dreams
There is nothing in the world that beats the feeling of falling in love and being in love!

Many people fantasize about meeting the perfect match and being swept off their feet... yet more and more of us think of relationships as a life partnership that gives us sustenance and allows us to share ourselves and our love in a deep and soulful way. We long for strong and happy unions and marriages, and a home life that offers security and is sturdy enough to be the foundation for all else we do in the world.

With so many people expressing so much desire for true love, why are so many still searching? Why do many people fear love may never come? The reasons are many, and as complex as each individual who desires true love. Yet in my many years on the front lines of love and relationships, there is one thing that crops up again and again as a block to true love: so many people who seek love lack self-love.

I've always believed the first stop on the road to romance is with you — or within you!

Looking for love externally, and even finding someone who seems to adore you, can be a fleeting thing if you do not have a strong foundation of self-esteem. It is honoring oneself that opens the door for another to truly do the same. It's honoring oneself that lays the groundwork for how others will treat you.


If there is no partner in sight, it sometimes helps to fake it until you make it.
Why not do what kids do when they are trying to learn how to master their world — they pretend and play-act. It can actually be a way to empower your subconscious mind to agree, "Yes, I am worthy of love, happiness and a great relationship with self... as well as with another."
In addition to the more mundane and sometimes emotionally demanding tasks of getting ready for love, a self-love ceremony helps to give us a head start.

In this relationship readiness one-on-one or small group journey, Rev. Laurie Sue guides participants in a powerful self-marriage ceremony.
Are you ready to walk down the altar of self-love and meet your most important beloved?

Are you ready to look into your own eyes the way you hope another will someday?

Are you ready to speak powerful self-love vows that will bring your true love closer to you?
Maybe you are not seeking a relationship. Perhaps you want to just fall in love with yourself and commit yourself to your own well-being, success, and happiness.
Look into a mirror, seek out your own eyes, and blow yourself a kiss. Ask yourself if you are ready to Marry Yourself, First.