She Who Scrivens Workshop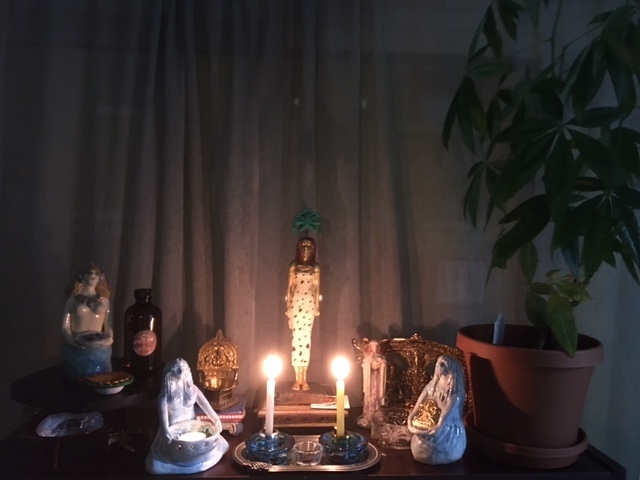 She Who Scrivens ... and Publishes
With Rev. Laurie Sue Brockway, Author and Editorial Director, Goddess Communications, LLC
WRITING MAGIC, ANCIENT MUSES, AND PRACTICAL GUIDANCE FOR MODERN SCRIBES WITH HELP FROM THE EGYPTIAN GODDESS SESHAT.
Many of us have a book inside that wants to be born. Laurie Sue Brockway - Minister, Publisher, and Author of more than 25 books - is uniquely qualified to help midwife the book of your heart.
She Who Scrivens is for authors who are searching for guidance on how to blend the sacred with the practical aspects of writing and publishing. And it offers spiritual magic tricks and ancient secrets that will help you get your words onto paper.
Begin your book project with special help from Seshat, the Egyptian Goddess of Writing and Scribes, who is also known as "She Who Scrivens."
About Your Guide
Laurie Sue Brockway has been writing and publishing for over forty years and has written extensively on women's spirituality, self-esteem, emotional health, relationships, and weddings. Her deep interest in Goddess studies began when she was a journalist specializing in women's empowerment and it led her to become an ordained minister focused on interfaith and goddess spirituality. For more than two decades she has presided over a multicultural wedding ministry based in New York. She is the author of more than 25 books, including, The Goddess Pages, Goddess Lessons, Lakshmi Magic, Alakshmi, Wedding Goddess, Your Interfaith Wedding, Your Hindu-Interfaith Wedding, Pet Prayers and Blessings, and Soulmate Feng Shui.
Her books been traditionally published by Penguin, Random House, Sterling, Greenwood, and Llewellyn, and she is now scribe, author, and editorial director of Goddess Communications, LLC