Biography
About Rev. Laurie Sue Brockway, D.Min.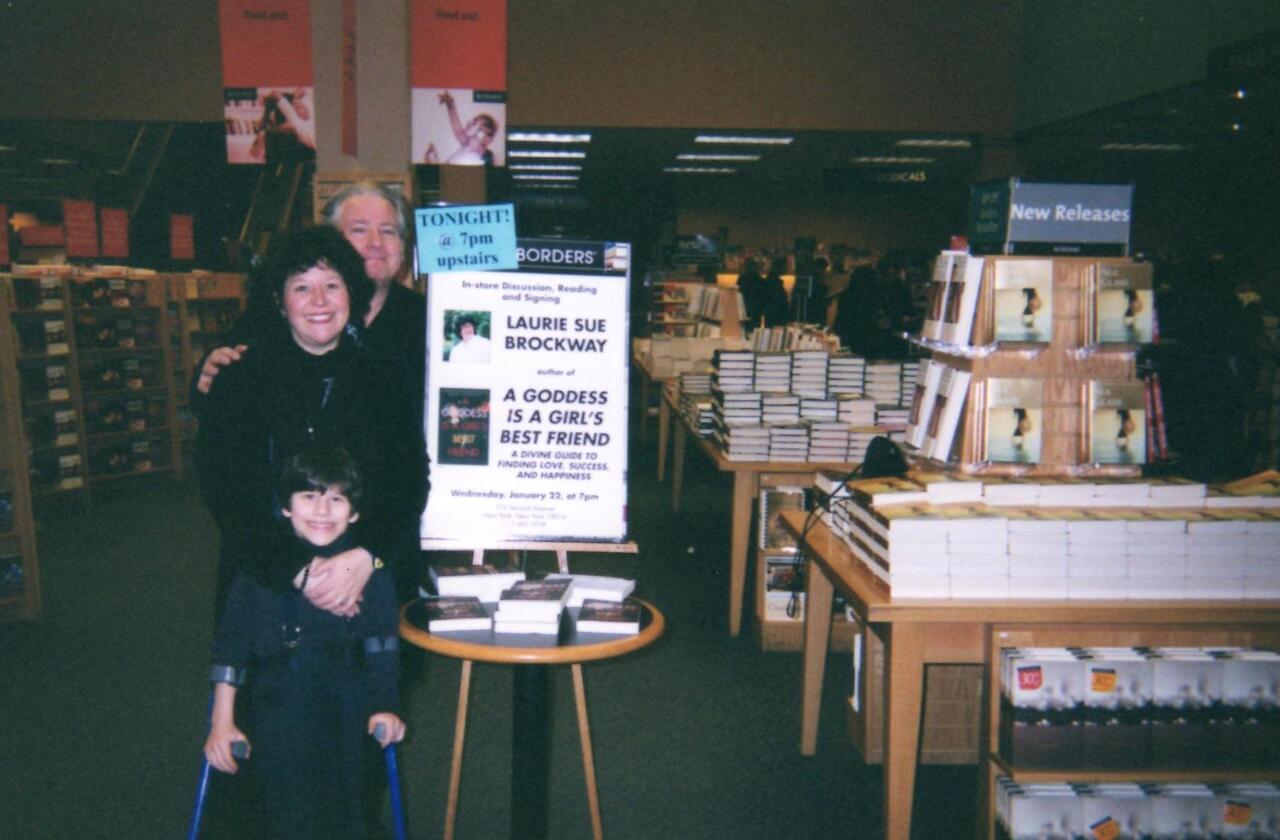 Rev. Laurie Sue Brockway has been writing and publishing for over forty years and has written extensively on spirituality, the Goddess, self-esteem, emotional health, relationships, and weddings.

Her deep interest in Goddess studies began when she was a journalist specializing in women's empowerment and it led her to become an ordained minister focused on interfaith spirituality and women's spirituality. The foundation of her ministry is to celebrate all faiths and traditions and to include all aspects of the Divine.
For more than 20 years she has presided over a multicultural wedding ministry based in New York and is widely recognized as an expert on interfaith, intercultural, and highly personalized nondenominational weddings. She has been called upon by couples around the world for her assistance in complex spiritual and cultural issues, and to help guide families through the interfaith marriage process. She honors relationships between all couples and believes in focusing on the common denominator of love.
In recent years, her service as a caregiver to her mother led her to launch Caregiver Comfort Books to provide inspiration and help to caregivers and people going through loss and to establish Goddess Communications, LLC as the publishing arm of her ministry and spiritual service.

She is the author of more than 25 books, including, The Goddess Pages, Goddess in the Mirror, Goddess Lessons, Lakshmi Magic, Lakshmi Devotional, Alakshmi, Wedding Goddess, Your Interfaith Wedding, Your Hindu-Interfaith Wedding, Pet Prayers and Blessings, Soulmate Feng Shui, and She Who Scrivens.
Her books have been traditionally published by Penguin, Random House, Sterling, Greenwood, and Llewellyn, and she is now scribe, author, and editorial director of Goddess Communications, LLC
She received her psychology B.A. degree in Human Development from SUNY and attended graduate school for Marriage and Family Therapy. She is also a graduate of The New Seminary for Interfaith Studies, where she was ordained in 1999, and where she returned to complete advanced spiritual studies. She received her Master of Interfaith Studies (M.Is) in 2020 and Doctor of Ministry (D.Min) in 2021. Her dissertation was on the Goddess Lakshmi. She is currently studying the intersection of the Divine Feminine and public history.