Soulmate Feng Shui Will Help You Call In Your True Love - At Any Age!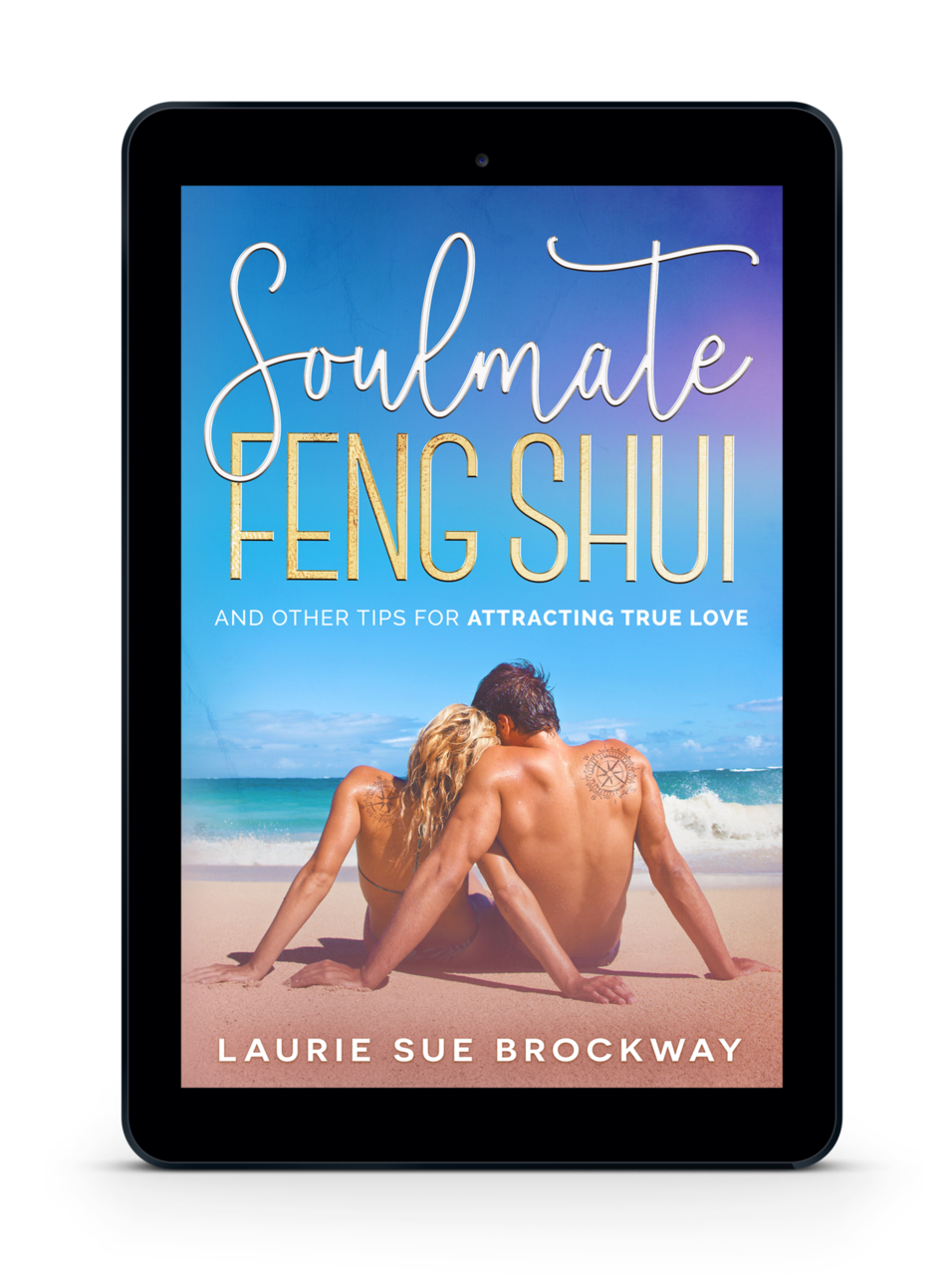 May 1, 2021
My New Book is Out Today on Beltane!

CALL IN YOUR TRUE LOVE WITH FENG SHUI

Spring is stirring and romance is in the air! SOULMATE FENG SHUI contains some of the mystical secrets of calling in your true love at any age.

Soulmate love is like a compass. And your soulmate, once you find one another, will be your Northern Star. Feng Shui is one of many tools that can help you get ready for love. Making your life and home a soulmate-friendly place to be―with Feng Shui and soulmate rituals, prayers, and ideas―is a great starting point.

Many single people will discover their homes are set up for one, or for roommates or kids, and that there is literally no space for a mate. Soulmate Feng Shui offers some of the following:

•Space-clearing and life-clearing tips.
•Ideas for minimizing the trappings of a solo life.
•Ways to set up a home filled with things in pairs.
•Spiritual tips and prayers to activate each part of the Bagua for love.
•Ideas for setting up a Soulmate Feng Shui altar and a treasure map.
•Love Lists to help you identify your intentions, goals, and plan of action.

This book is a primer on Feng Shui and how it can help you attract love. It is meant to get you thinking about it and show you how to get started. But, most essentially, this book is about setting the intention for love and partnership.

Amazon USA EBOOK https://www.amazon.com/dp/B091NBJ73K
Amazon USA PAPERBACK: https://www.amazon.com/dp/194163026X

Amazon UK https://www.amazon.co.uk/dp/B091NBJ73K

B&N https://www.barnesandnoble.com/w/soulmate-feng-shui-laurie-sue-brockway/1139296809
KOBO https://www.kobo.com/us/en/ebook/soulmate-feng-shui
APPLE BOOKS https://books.apple.com/us/book/id1563480361
SCRIBD https://www.scribd.com/book/503231479/Soulmate-Feng-Shui


Beltane Ritual for Calling in Soulmate Love
(See below)


Evoke the energies of love, passion and a great relationship by calling in divine matchmakers and petitioning the Gods and Goddesses of Love to bring you home to true love ... and bring your truest love home to you.
Try this simple prayer and ritual.
1) Set up a lovely altar with pretty white and/or pink flowers. Also place a white candle and a pink candle on the altar. Buy some sweet fruits and place them in a small bowl. Keep a piece of paper or journal, and pen, handy.
2) Create a sacred space of peace and quiet by playing a soft and uplifting piece of music.
3) Light the white candle to evoke the divine light of God, Goddess, all there is… and to signify the purity of your own heart, mind and body.
4) Light the pink candle to symbolize the love that already exists in your heart, and the heart of your beloved – wherever he or she may be.
5) Use the following prayer (you can tweak this, or write your own) to call out to your divine matchmakers and ask them to bring your perfect mate.
Dear Mother, Father, God, Divine Essence of all there is.
Please fill this place with your sacred presence.
My heart is pure; my intentions clear.
I ask for your guidance and your help
In finding my soul mate, my most perfect partner.
I seek a partner who enhances me by his/her very being…
Who brings more love, joy, peace and prosperity to my life…
Who I can love fully and who can fully receive my love…
Who loves, honors and cherishes me completely, and always.
*Contemplate that partner and the relationship you desire.
* If you feel moved, list the qualities of that partner and partnership.
* If you choose, softly call out the qualities in the mate you seek as if you are describing a real person who exists in the world (however, never ask for a specific person or make requests that may impinge on the will of others.)
Close with this benediction:
I have spoken truly from my heart.
Please grant my desires for love -- of self and with my true love.
I trust you will bring this too me lovingly and gently,
in a way that is completely right for my love and me.
I give thanks for your presence, your guidance and your love.
Blessed Be. And so it is.
Revel in the energy of love your prayer has begun to percolate. Continue with some wonderful music and sit back and relax, enjoying the sight and smell of the flowers and the flicker of candlelight.
Take a piece of fruit and enjoy its taste. Savor it in your mouth. May true love be as sweet and tasty.
If love has not yet found you … may love be on its way!

-Laurie Sue Brockway. Adapted from The Goddess Pages: 36 Divine Females to Guide You to More Loves, Success, and Happiness. All rights reserved.


Other Books By Laurie Sue Brockway
Beautiful book cover by Qamber Designs and Media.